Review
As you can imagine from the title, Jane Slayre by Charlotte Bronte and Sherri Browning Erwin is a retelling of the beloved classic Jane Eyre only with paranormal creatures added. Is this humorous retelling Jane is the daughter of vampire slayers being raised (after her parents are killed by vampires) by her vampire aunt and three vampire children. I have to admit the scene where her cousin John attacks her takes on a whole new level of scary when you add in the fact he could easily drain her blood.
I enjoyed that Erwin kept the original story line for the most part, light gothic elements and truly a story about Jane coming of age and staying true to who she was. The one place, interestingly enough, where I felt like Erwin deviated from the original story was how there was some discussion about souls or minds being linked across distance in the original Jane Eyre. For example there were the twins who were part of the house party at Mr. Rochester's that the doctor was there asking them questions, truly believing that souls could communicate across distance. So this one paranormal element that was in the original story, was left out in the new paranormal version of the story. I just that it was amusing that this was where Erwin deviated from the original, other than the one moment that Rochester calls out for Jane but it felt slightly out of nowhere especially considering all the other paranormal elements.
If you are a fan of Pride and Prejudice and Zombies I think you will be entertained by Jane Slayre. I giggled through quite a bit of it (I mean really, zombies with bits falling of them while they are performing their tasks as servants) and appreciated the additions of the truly gothic elements. If you are expecting a more serious retelling of Jane Eyre you are better off just rereading the original but if you are interested in an entertaining couple of hours then Jane Slayre is a fabulous choice.
You can read an excerpt here.
Rating: 
Content: 
Title: Jane Slayre
Author: Charlotte Bronte and Sherri Browning Erwin
Format: Paperback,  eBook
Page Nos.: 402
AISN: B003E7WJJQ
Publisher: Gallery Books
Release Date: April 2010
Available for purchase: Amazon
Reviewer: Jessica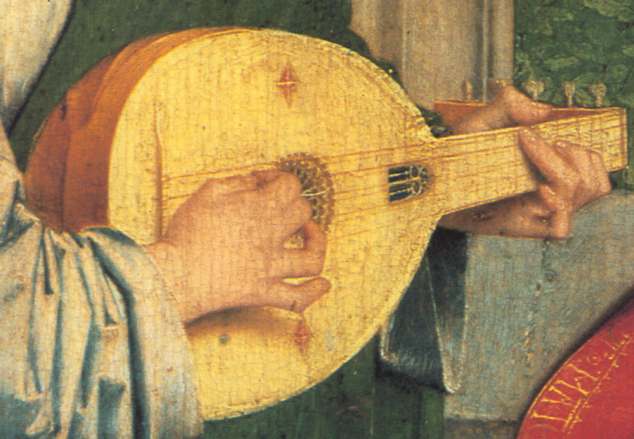 Jennifer McKinnon has had enough, after her apartment in Manhatten gets broken into for the fourth time she is ready to concede that there are no knight in shining armor remaining and maybe, just maybe, a change of scenery will let her figure out what she wants from life. In When I Fall In Love by Lynn Kurland, Jennifer travels to England to spend time with family and roam the hills and castles.  But things get a little too real when Jennifer unexpectedly finds herself in medieval England, about to be burnt as a witch.
Nicholas de Piaget is a Knight without peer, chivalrous and one of the best swordsmen in England (second only to his father and older brother Robin), Nicholas is tired of the parade of women his grandmother has brought all wanting his lands and his title but not wanting him. When he saves the beautiful Jennifer from burning he has his suspicions about where, or more importantly when, she is from. Can he get past his fear of her leaving to see if they can hav e a meaningful connection or will he let his fear ruin his chance at happiness?!
I have to admit this was a reread for me. I love Lynn Kurland's unsugarcoated view of how things really were during the middle ages. Jennifer is great if a little timid for me but it is Nicholas, who we got to know in the previous de Piaget novels that I really love. My biggest issue with When I Fall In Love is it feels like it takes a quarter of the novel before the story really starts moving. It is well worth a read but I kept feeling like smacking Nicholas upside the head to get him to start getting to know Jennifer and move the plot along. While there is some reference to sex in When I Fall In Love, it all happens after the couple are married and it is NOT descriptive which is why I gave it a four heart instead of five.
When I Fall In Love is an interesting cross over of Kurland's de Piaget story line and her MacLeod's story line. Obviously Nicholas is the second son of Rhys de Piaget and Jennifer is the sister of Victoria in Much Ado In the Moonlight.
You can read an excerpt here.
De Piaget Reading Order
The Christmas Cat (novella)
One Enchanted Evening (you can read my review here)
Tapestry (anthology)
The MacLeods Reading Order:
Rating: 
Content: 
Title: When I Fall In Love
Author: Lynn Kurland
Format: Paperback, eBook
Page Nos.: 464
AISN: B001RH5FUA
Publisher: Jove
Release Date: April 2007
Available for purchase: Amazon
Reviewer: Jessica
When Grace Elland discovers her boss murdered in his bed, she knows that the vodka bottle left on the dresser is a message for her from the killer, but the message is from someone who should be dead. In Trust No One by Jayne Ann Krentz, Grace finds herself facing her past long after she expected to be able to lay it to rest. As if that wasn't enough, if she can't figure out who is leaving macabre messages she fears she will be next.
Julius Arkwright has made millions by focusing solely on his company but lately has felt like something is missing from his life. Then he meets Grace Elland, despite blowing the first date he finds himself completely interested when he is in her company. Now if only he can convince her to give him a second chance and help her catch who is trying to kill her.
Trust No One is a fabulous return to what makes Jayne Ann Krentz's contemporary romantic suspense so fabulous, well done tension, a killer on the loose and all the clues pointing to different possible suspects. I read Trust No One in hardbound while I was visiting family and admit that I was so disappointed I wasn't reading in ebook format because it had so many great quotes I wanted to share and I was never near a pencil (and I struggle to mark up print copies, I dog eared one quote and cringed while I bent the page to do so) to mark it so I am only going to share one gem with you. '"There is no great American novel, " she said absently. "This nation is too big and too diverse to produce only one great book.  We've got lots of them and there will be more written in the future. Art doesn't stand still."'
With the latest two contemporary stories, both Trust No One and River Road, Jayne Ann Krentz has returned from paranormal overarching story lines to good suspenseful romantic suspense and I loved both books. I also loved how Julius blew the first date, instead of two characters who were immediately drawn to each other it was a refreshing change to watch Julius struggle to fix what he blew.
You can read an excerpt here.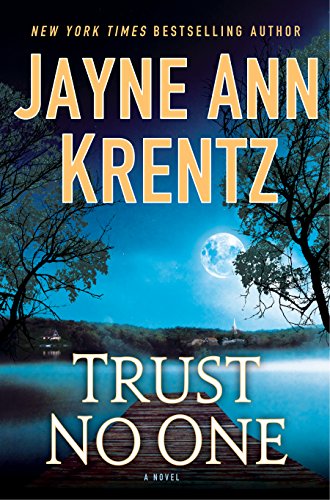 Rating: 
Content:
Title: Trust No One
Author: Jayne Ann Krentz
Format: Hardbound, eBook
Page Nos.: 338
AISN: 0399165134
Publisher: Putnam
Release Date: January 6, 2015
Available for purchase: Amazon
Reviewer: Jessica
**I received a copy of this book from the publisher but was not required to provide a review and it did not impact my review in any way.
Melody Mackay is an inventor for the Order of the Round Table, while a role not traditionally held by women, Melody isn't about to let gender stereotypes stop her from fulfilling her calling. But in Dragons and Dirigibles by Cindy Spencer Pape, Melody crash lands on the front lawn of Victor, Earl of Blackwell, too bad she finds herself attracted to the very conservative, very appealing Victor.
Victor is struggling to keep things together at Black Heath, unexpectedly inheriting the title of Earl when his brother dies and becoming guardian to his young niece, Victor doesn't have time for things like sexy inventors. When things go awry and Victor needs Melody's help, will they be able to move passed their stubbornly held ideals to allow for love to grow between them.
Dragons & Dirigibles is another fun addition to the Gaslight Chronicles. I didn't see the twist at the end coming (don't worry, I won't spoil it for you) but I loved the various steampunk contraptions used by the characters, especially the submarine at the end of the story. Melody was another great female character from Spencer Pape and fans of Wink will enjoy Melody's energy and attitude. Once again, I felt like the story was a little short (and maybe a little rushed on how quickly Melody's health recovered from her horrible crash) but the action was entertaining and the romance delightful.
Gaslight Chronicles Reading Order
Ether & Elephants (Feb. 2015)
Content: 
Title: Dragons and Dirigibles
Author: Cindy Spencer Pape
Format: eBook
Page Nos.: 125
AISN: B00I15VLBS
Publisher: Carina Press
Release Date: May 19, 2014
Available for purchase: Amazon
Reviewer: Jessica
**I received a copy of this book from the publisher via NetGalley but was not required to provide a review and it did not impact my review in any way.