Historical
Novel Reaction is excited be a part of the Blog Tour for Katharine Ashe's I Adored a Lord, the second book in the The Prince Catchers series. First let's get to know a little more about Katherine.
Award-winning, best-selling author KATHARINE ASHE writes intensely lush historical romance, including How To Be a Proper Lady, among Amazon's 10 Best Books of 2012 in Romance, and eight other acclaimed novels set in the era of the British Empire. With the publication of her debut novel in 2010, she earned a spot among the American Library Association's "New Stars of Historical Romance." She was a nominee for the 2013 Library of Virginia Literary Award in Fiction, and in 2011 she won the coveted Reviewers' Choice Award for Best Historical Romantic Adventure. Katharine is also a finalist for the 2014 RITA® Award, the highest honor in the romance fiction industry, for How To Marry A Highlander. She lives in the wonderfully warm Southeast with her beloved husband, son, dog, and a garden she likes to call romantic rather than unkempt. A professor of European History at Duke University, Katharine writes fiction because she thinks modern readers deserve high adventure and breathtaking sensuality too. For more about her books, please visit her at www.KatharineAshe.com.
I thoroughly enjoyed my way through I Adored a Lord (your can read my review here) and am thrilled to be able to share with you an excerpt from it.
He was nearly a head taller than she and certainly the most handsome man she had ever stood so close to, with his shirt of close-woven linen and waistcoat of brocaded silk. The whisker shadow of the night before that had scratched her chin had gone; his cheeks were smooth and high-boned, his jaw firm. "You seem remarkably comfortable with all of this."

"I was at war, Miss Caulfield. There is little that can discomfit me now."

But that was not the entire truth. He was not at ease as he seemed to study her features now.

"As you can see, I have knowledge that can help you find the murderer," she said.

"What suggested to you that I have any intention of pursuing such a course?"

"Of course you have, or you would not have brought the body here and bribed the servants to keep it a secret from everybody else."

"I did not bribe them."

"You must have. I would have. After you tell the prince, I suppose he will summon the local law to investigate. When it arrives, let me help."

"I cannot in good conscience allow that."

"Then allow it in bad conscience."

"Miss Caulfield—"

"You must allow me to help."

"And yet I will not, despite my wish to please you."

"You don't wish to please me. You wish to thwart me."

"You are correct. In this at least." His gaze slipped to her shoulder, then her arms she was hugging to her waist, passing over her breasts as though they were not there. "Your lips are blue. You must retire to the warmth of your bedchamber. I will instruct Monsieur Brazil to send up a maid to build your fire again."

"Aren't you concerned that the murderer might realize we have discovered the body and will know that I know about it, and will come after me?"

That muscle twitched in his jaw again, but she did not know if humor or pique inspired it. "Yes."

"If you keep me close, he won't be able to get to me easily."

"Interesting choice of words from the woman who vowed not two hours ago that she would not in this life come close to me again."

"To solve the mystery of the murderer," she said, her tongue abruptly dry, "of course."

"Ah." A smile caught at the corner of his mouth, the dent peeking out. "Of course."

"I have plenty to recommend me to this investigation that the local police will appreciate."

"An expertise in deaths involving medieval armor, perhaps?"

"A female body."

That stalled him. Again his gaze dropped but this time it more than grazed over her breasts; it lingered. "I will admit I am not seeing how that makes you an expert investigator to murder." He lifted his eyes to hers. They were decidedly dark and not entirely focused. The night before, his eyes had looked like this when his body atop hers had become aroused.

"I can speak to the women at this party in a manner in which I suspect you cannot. In regular conversation that seems like gossip I can encourage them to reveal information that could be valuable to discovering why this man was murdered and stuffed into a suit of armor. I will investigate this murder whether you or the local police wish me to or not."

There was a stillness about his contemplation of her that at once made her breathe more deeply and unnerved her.

"You have me against the wall, it seems," he finally said.

"I do."

"The moment I have cause for concern over your safety, I will remove you to the village."

"You will do no such thing. You haven't the right. I may not actually be a lady, but I am a guest of the prince—"

"Who will do as I advise." He seemed entirely confident of this.

Suspicion prickled at Ravenna. "Who is to say you are not the murderer, and now that you know I have useful information you won't dispatch me too?"

"None but me."

She glanced into the darkness where the butler had disappeared, then back at the tall, dark man who had subdued her quite effectively in a stable the previous night. "This is the part where you pull out the bloodstained dagger, isn't it?"

"Why wouldn't I have done it earlier, before Monsieur Brazil knew of your involvement?"

"No doubt you only thought of it at this moment."

"It seems I am carelessly shortsighted."

"It does."

"Miss Caulfield?"

"You are not the murderer?"

"Go to bed." He grasped her fingers and tucked them around the lamp handle. For a moment his large, strong hand encompassed hers, and she thought that no man who murdered another could possibly have such a marvelously warm, gentle touch. Then he released her. "The prince will call the party together after breakfast. If you truly intend to assist in this—"

"I do."

"You must have your wits about you."

"I always have my wits about me."

"I think I am coming to see that."

"You haven't dispatched me because you know you need my help."

"Do I?" He took a half step closer. "Or perhaps I have not yet dispatched you because, as depraved as I am, when I look at your lips I can feel your body beneath mine in the straw. If I were to do away with you now, that scenario could never be repeated."  …
I missed reading the first book in The Prince Catchers series but I will definitely be reading the rest of the books in the series.
The Prince Catchers Reading Order:
I Loved a Rogue (February 2015) 
Isabelle de Piaget must get to France immediately in order to save her grandparents, but she must do so without the overprotective care of her family and survive the perils of medieval England and France in the process. In Dreams of Lilac by Lynn Kurland, Isabelle is able to sneak away from her family by dressing as a lad but while crossing the channel from England to France her ship is sunk in a storm and Isabelle washes ashore without any money or memory of who she is or what she is doing in France.
Gervase de Seger's rescue of Isabelle from a group of thugs is not the noble chivalrous rescue he would have been able to perform a year ago, due to almost dying in a fire in his castle and breaking numerous bones, Gervase is barely able to move, let alone lift a sword to defend himself. But after rescuing what he thinks is a lad, he takes her home and puts her to work in his kitchen. When Gervase realizes his mistake, he just hopes he can survive Isabelle upsetting every aspect of his life. 
Dreams of Lilac is a fabulous addition to the De Piaget series. If you haven't read a Lynn Kurland book yet, I HIGHLY recommend that you do! Her novels are historically fabulous, not glossing over the reality of living during medieval times, but it is the relationships between her characters that I absolutely love. Her portrayal of the complexities of family relationships, the good with the bad and how those complexities can impact our own view of ourselves is incredible. I have to admit I was shocked when I looked back over my last almost five years of reviewing that I have only reviewed handful of her novels because she is one of my default purchase authors (you know, those authors what you automatically purchase without even reading the book's synopsis). That being said, Dreams of Lilac is a great blend of mystery, danger, and love. Isabelle is used to standing on the sidelines, considered the less attractive sister compared to Amanda (of Dreams of Stardust) Isabelle is unused to finding herself the center of attention but that is exactly where she finds herself after she is rescued by Gervase. I loved how Isabelle handled herself in difficult situations, unwilling to stand back anymore she rushes headlong into everything that comes her way.
Gervase, once one of the best tourney knights in France and England now can barely ride a horse, let alone hold a sword to defend his keep. Struggling to figure out who almost killed him and come to terms with his new limitations Gervase is definitely not looking for love, especially to a certain beautiful but headstrong noble woman. Gervase is a strong man, brought low by circumstances and trying his best just to get through each day. The only real issue I had with Dreams of Lilac is that I felt that Gervase's recovery after Isabelle appeared seems a little fast but I understand why Kurland moved things along as quickly as she did. Dreams of Lilac is a stand alone novel but I recommend you read the entire series (not all of which is available in ebook format) to appreciate the fear Gervase feels when finding out who Isabelle's family is and because they are just a fabulous read.
De Piaget Reading Order
The Christmas Cat (novella)
One Enchanted Evening (you can read my review here)
Tapestry (anthology)
Content:
Title: Dreams of Lilac
Author: Lynn Kurland
Format: Paperback, eBook
Page Nos.: 336
AISN: B00FX7LVJO
Publisher: Penguin Group
Release Date: April 29, 2014
Available for purchase: Amazon
Reviewer: Jessica
**I received a copy of this book from the publisher but was not required to provide a review and it did not impact my review in any way.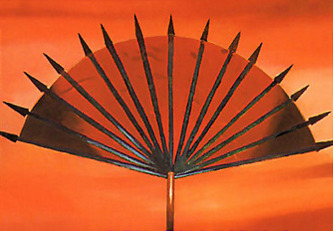 Amity Doncaster is used to facing dangers as a globe-trotting writer but she is completely unprepared for being kidnapped in London. In Otherwise Engaged  by Amanda Quick, Amity is kidnapped by the serial killer known only as The Bridegroom, thanks to her quick thinking and always traveling prepared she is able to escape the masked man but knows he is going to come after again. Having caught the Bridegroom's attention because of her connection to the mysterious Benedict Standbridge during their boat trip from the Caribbean, Amity is upset when she finally reconnects with Benedict in London.
Benedict Stanbridge owes his life to Amity, when he hears about the attempted kidnapping he rushes to her side, eager to protect her from further harm. Benedict is shocked by Amity's reaction but is determined to protect her at all costs, even if he has to marry her to do so.
Otherwise Engaged by Amanda Quick is a stand alone historical romantic mystery. In some ways it is your typical Amanda Quick, clever main characters, complex plot and passionate connections, however, the path to true love is never smooth and that is especially true in Otherwise Engaged. After feeling an immediate connection, Amity and Benedict are separated for a time and then the Bridegroom gets involved. Amity was fabulous, independent, strong-willed and resourceful. Benedict was clever and continually finding himself in situations that his previous experiences have left him unprepared for but he rose to the occasion admirably. I really loved what Ms. Quick said about monsters, "For some reason the most jarring thing about [name omitted to protect the surprise of discovering the murder yourself] was that he appeared so normal. There was nothing remarkable about his neatly combed light brown hair, his thin face or his lean build. It would have been quite easy to pass him by on the street without taking any notice of him whatsoever. But that was the thing about the true monsters of the world, Amity thought. They were so dangerous because they were able to hide in plain sight." I recommend Otherwise Engaged as a fun quick read.
You can read an excerpt here.
Content: 
Title: Otherwise Engaged
Author: Amanda Quick
Format:  Hardbound, eBook
Page Nos.: 352
AISN: B00FX7R5QM
Publisher: Putnam
Release Date: April 22, 2014
Available for purchase: Amazon
Reviewer: Jessica
**I received a copy of this book from the publisher but was not required to provide a review and it did not impact my review in any way.
Novel Reaction is excited to welcome author Christine D'Abo as part of her blog tour for Quicksilver Soul, the second book in her The Shadow Guild series. Let's get to know a little more about Christine first,
Multipublished author Christine d'Abo loves exploring the human condition through a romantic lens. She takes her characters on fantastical journeys that change their hearts and expand their minds. A self-professed sci-fi junkie, Christine can often be found chatting about her favorite shows and movies. When she's not writing, she can be found chasing after her children, dogs or husband. Christine is published with Carina Press, Ellora's Cave, Samhain Publishing, Cleis Press and Berkley. Please visit her at her blog and come chat with her on Twitter @Christine_dAbo.
Christine was kind enough to answer some questions (even I have to admit they are a little random but this what happens when I write interview questions late at night after a day spent wrestling with my six month old):
Novel Reaction: What made you decide to make Nicola Tesla female?
Christine: With the creation of this series, I wanted to pull my characters from people in our history, but I wanted to give them a twist of my own. I created my own mythology with Jack the Ripper in book one, GILDED HEARTS, and wanted to do something similar with QUICKSILVER SOUL. I've always loved the history and rivalry between Tesla and Edison. I thought it would be fun to incorporate that into one of my stories. I had my hero already and wanted to pair him up with a heroine who was both independent and smart. Turning Tesla into a woman became the next logical step.
Novel Reaction: If you could have a super power what would it be?
Christine: I'm terrified of heights, so no flying or super jumping for me. If anything, I'd want to be able to be super-fast, like the Flash! Running around to get all my errands done while making lunches for the kids and writing 10k a day…yeah, being super-fast would be amazing. And I'd love to be able to run a marathon, so that would also help.
Novel Reaction: Favorite or least favorite books-to-movie?
Chrinstine: Guh there are so many!! I'm a sucker for a good period piece and even better if it's based on a book that I love. Pride and Prejudice (the Colin Firth version), Emma (the A&E version), Jane Eyre (the A&E version) are all re-watches for me. I have to say one that I came too late in the game was North & South by Elizabeth Gaskell. I have to admit to seeing the miniseries before I read the book. The book is great, the miniseries has Richard Armitage. He's pouty and broody and that smile. Yeah, I'm a HUGE fan of that adaptation.
____________________________
Thanks Christine for answering my questions. I was also late in the game to North and South, which was great! (If you haven't seen it yet I highly recommend it!) 
The Shadow Guild Reading Order:
Gilded Hearts (read my review here)
Quicksilver Soul (read my review here)
Nicola Tesla has never needed a man to complete her life. A gifted engineer, she has always had her experiments to keep her company-or she did, before her vile boss stole them. Now she's working at the Archives in New London, where the memories of the dead are stored. But it isn't long before Nicola discovers she's being watched . . . by a most intriguing, sinfully sexy man.

Archivist Emmet Dennison should be busy extracting memories from the dead. Instead he's been asked to keep an eye on the brazen, strikingly beautiful Nicola Tesla. Soon Emmet and Nicola are shaken by an attraction neither of them wants. Yet when a nefarious man takes them hostage, Nicola and Emmet will need to rely on their attraction, and the growing bond between them, to stop a madman hellbent on destroying New London forever