Fantasy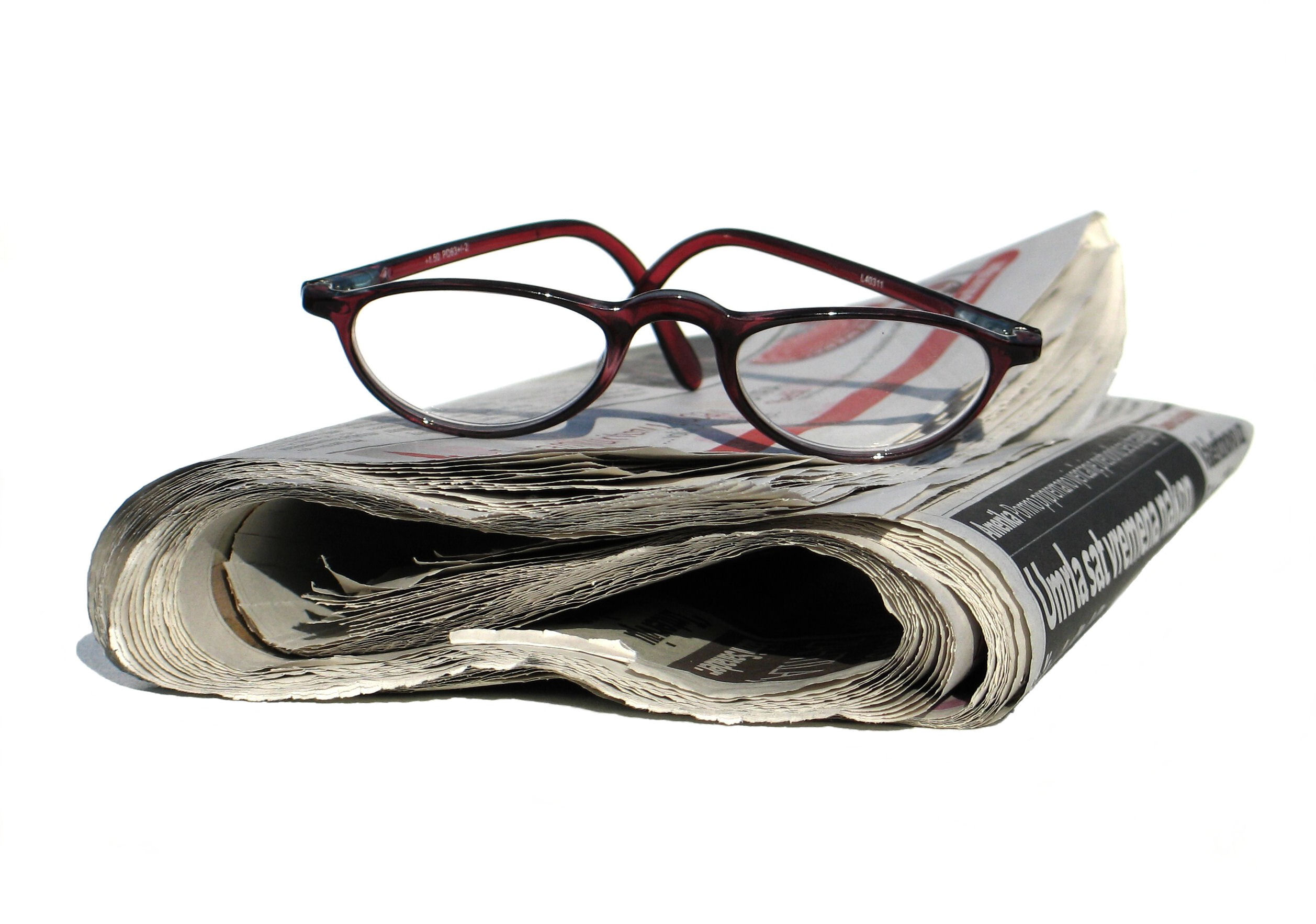 Carol Jenski is a dragonspeaker, a human who understands and reads the dragon language, but she has spent her entire life hiding that fact so she wouldn't have to deal with dragons, but in Dancing with Dragons by Lorenda Christsen, Carol has allowed herself to be talked into helping her friend Myrna to mediate a dragon dispute in China. When Carol is injured by the dragons, she finds herself spirited away by her boyfriend Richard and then blamed for an attack on the dragons in United States.
Only reporter Daniel Wallent is willing to listen to her side of the story. With Richard missing in action and Carol being hunted down by the dragons, Carol finds herself relying on Daniel but will it cost her life, or her heart?
Dancing With Dragons is the second book in the Dracim series (you can read my review of Never Deal With Dragons here) and I eagerly picked it up as soon as it was available. I LOVED Never Deal with Dragons, Christensen's world is fascinating and a completely different take on how the dragons came to be. I REALLY wanted to love Dancing With Dragons but, I just couldn't (and I have to mention I am not a fan of the cover art, sorry, but it had to be said). Carol is a fabulous character other than her poor choice in boyfriends (not a good track record there), independent, spunky and willing to work to clear her name. My problem was with Daniel, he started off as a jerk trying to get a story and he just never quite redeemed himself to me. The plot was great, the mystery of the dragons (I won't give away too much here) was fabulous but (I know, again with the but) I just couldn't like Daniel. I just feel like Carol deserved better. Dancing With Dragons is written in the first person, similar to Never Deal with Dragons so we only get Carol's point of view, and I do wish we got more interaction with Myrna because she was such a great character. I gave Dancing With Dragons a three star rating because I do feel it is worth a read through at least once and I am really hoping that the next book in the Dracim series is more like the first book, well written with likable characters.
You can read an excerpt here.
Dracim Reading Order
Content: 
Title: Dancing With Dragons
Author: Lorenda Christensen
Format: Paperback, eBook
Page Nos.: 184
AISN: B00GKBHIQC
Publisher: Carina Press
Release Date: March 17, 2014
Available for purchase: Amazon
Reviewer: Jessica
**I received a copy of this book from the publisher via NetGalley but was not required to provide a review and it did not impact my review in any way.
Gwen has spent her entire life in her cousin's shadow in Ruby Red by Kerstin Gier. She is a normal teenager, well except for the fact that she can see and talk to ghosts. Oh, and her family has a certain gene that allows some members of the family to go back in time. Gwen's cousin, Charlotte, has been training her whole life to go back in time for the secret society. The gene begins to manifest itself as teenagers and Gwen gets the surprise of her life. She gets thrown into a society that she understands nothing about. Her partner to help her adjust to going back in time is a gorgeous Gideon and Gwen immediately begins to crush on him big time. Not only is Gwen dealing with the troubles of being a teenager, but now she has so much more she has to deal with as well as trying to understand the leaders of the secret society she has unexpectedly found herself involved in. Can Gwen work her way through historic London with the help of Gideon? Will she be able to find who, in this strange new world, that she can trust?
I picked this book up on sale and absolutely loved it! Within two days, I had read the first two books in the series and had to figure out with the third book would be released. Gwen is a character that you love and can relate to so easily! She is an average teenager that loves to watch movies with her friends and is trying to survive the troubles of being a teenager. Gwen isn't considered beautiful, she isn't a straight A student, she is slightly overweight, and she is sarcastic. All of these qualities combine to make a heroine that anyone can love.
You can read an excerpt here.
The Ruby Red Reading Order:
Content: 
Title: Ruby Red
Author: Kirsten Gier
Format: Hardbound
Page Nos.: 322
ISBN: 978-0-8050-9252-3
Publisher: Henry Holt
Release Date: 2009
Reviewer: Jillian
   Tiffany Aching, a nine-year old witch in the book "The Wee Free Men" by Terry Pratchett, starts to see creatures from fairy tales that she shouldn't be able to see. When her brother is taken, she decides that is the last straw and she starts demanding answers. She grabs her grandma's book on common sheep ailments, a frying pan (because it is made of iron and monsters don't like iron), and enlists the help of some very unusual clans people. The Nac Mac Feegles are six inches tall, have shocking orange hair, are covered in blue tattoos, and wear only kilts. Oh, and they are famous for stealin' (anything that isn't nailed down is fair game), drinkin' and fightin'. It is what they do best, afterall. After following them back to their home, the elderly Kelda tells her what she wants to know in exchange for becoming the new Kelda of the clan. She then has the unpleasantness of trying to decide which of the Feegle's hand in marriage she wants because as the new Kelda, she must marry one of the warriors. Tiffany does her best with this rowdy bunch as she enters the dreamland where the Queen lives that took her younger brother. She fights her way through the monsters of nightmares to find the Queen and her younger brother and along the way picks up the Baron's son (who was missing for a year) and they barely escape with their lives.
The Wee Free Men, although not really a romance, was hilarious! No one can understand how funny the Discworld novels of Terry Pratchett are until they start reading. This is a good one to start with to get the feel for his writing. His writing style is a bit unique and generally contains quite a bit of satire. The Wee Free Men is a bit different because the wee free men use a very heavy Scottish dialect that does take a little bit to understand in some places, using words like 'ken' and 'dinna'. Once you get the hang of how they talk, it goes smoother and you can pick up the pace again. The Wee Free Men has a lot of flashbacks to stories about the protagonist's granny. It is easy to recognize those because it changes to italicized font. This is nice because it is a lot easier to keep straight what has happened so far. This book followed the typical story line for a "quest". The protagonist is living a normal life, strange things start happening, her brother gets kidnapped and she must go rescue him. It is a typical "hero's journey". The plot is paced well in the first of the novel; it does slow down a bit in the middle, and then picks back up in the last few chapters.  I really love The Wee Free Men and have read it several times over the year! The idea of traveling through dreamland (where your nightmares come true), is very intriguing to me. Overall, The Wee Free Men is exciting and hilarious, a perfect combination!
You can read an excerpt here.
Tiffany Aching Series Reading Order:
Content: 
Title: The Wee Free Men
Author: Terry Pratchett
Format: Paperback
Page Nos.: 375
ISBN: 978-0-06-001238-0
Publisher: HarperCollins
Release Date: October 2009
Available: Amazon
Reviewer: Jillian
Ruby Salazaar's entire world has just changed and she doesn't know who to trust. In Dragon Awakened by Jaime Rush, Ruby has just witnessed the murder of her uncle, the man who raised her, and the only clue she has is the name he whispered as he was dying…Cyntag.   Ruby vows to find this Cyntag and make him pay for the murder of  the man who raised her. But things aren't what they appear and Ruby finds herself working with the mysterious Cyntag to track down the people who are after her.
Cyntag Valeron knew that some day Ruby would show up at his door, he just wished it had been as a teenager like he argued with her uncle about. Now Ruby is an adult and completely unaware of who she is and how to control her growing powers. As a dragon shifter, Ruby should have been taught as a teenager to shift and if that isn't trouble enough, Cyn finds himself attracted to the determined Ruby. When things start to heat up between the two of them, Cyn struggles to keep Ruby at an arm's length distance because once she finds out who he really is and what he has done she won't have anything to do with him. 
Dragon Awakened is a great continuation of the Hidden series. Jaime Rush's paranormal world is very different from other paranormal novels I have read, with an interesting history of how shifters, sorcerers, and fallen angels came to be, her world is well developed and intriguing. From the first line to the last, Rush kept me interested, guessing and enjoying the adventure of Cyn and Ruby. As Ruby's world is torn apart and turned upside down I really liked her determination and willingness to shift her thinking to adjust to her new reality. I am always a fan of the heroine unwilling to sit on the sidelines while the hero rushes in to save the day and Ruby is that type of woman.  Cyn was the sympathetic hero with just enough alpha male to be delicious and not annoying. One of my absolute favorite things is the fact that the shifters have a tattoo of their inner beast on their body that moves and interacts (in a small way) with the other characters. The first two novellas in The Hidden are in the same world as Dragon Awakened but aren't connected to the story line so you don't need to have read them first. I am looking forward to reading the rest of the series.
The Hidden Series Reading Order:
Dragon Mine (novella)
Dragon Rising (novella) you can read my review here. 
Magic Possessed  (January 28, 2014)
Angel Seduced (February 14, 2014)
Content: 
Title: Dragon Awakened
Author: Jaime Rush
Format: Paperback, eBook
Page Nos.: 368
AISN: B00CO7FNIQ
Publisher: Hachette Book Group
Release Date: December 17, 2013
Available for purchase: Amazon
Reviewer: Jessica
**I received a copy of this book from the publisher via NetGalley but was not required to provide a review and it did not impact my review in any way.