Romance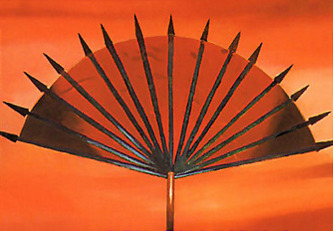 Amity Doncaster is used to facing dangers as a globe-trotting writer but she is completely unprepared for being kidnapped in London. In Otherwise Engaged  by Amanda Quick, Amity is kidnapped by the serial killer known only as The Bridegroom, thanks to her quick thinking and always traveling prepared she is able to escape the masked man but knows he is going to come after again. Having caught the Bridegroom's attention because of her connection to the mysterious Benedict Standbridge during their boat trip from the Caribbean, Amity is upset when she finally reconnects with Benedict in London.
Benedict Stanbridge owes his life to Amity, when he hears about the attempted kidnapping he rushes to her side, eager to protect her from further harm. Benedict is shocked by Amity's reaction but is determined to protect her at all costs, even if he has to marry her to do so.
Otherwise Engaged by Amanda Quick is a stand alone historical romantic mystery. In some ways it is your typical Amanda Quick, clever main characters, complex plot and passionate connections, however, the path to true love is never smooth and that is especially true in Otherwise Engaged. After feeling an immediate connection, Amity and Benedict are separated for a time and then the Bridegroom gets involved. Amity was fabulous, independent, strong-willed and resourceful. Benedict was clever and continually finding himself in situations that his previous experiences have left him unprepared for but he rose to the occasion admirably. I really loved what Ms. Quick said about monsters, "For some reason the most jarring thing about [name omitted to protect the surprise of discovering the murder yourself] was that he appeared so normal. There was nothing remarkable about his neatly combed light brown hair, his thin face or his lean build. It would have been quite easy to pass him by on the street without taking any notice of him whatsoever. But that was the thing about the true monsters of the world, Amity thought. They were so dangerous because they were able to hide in plain sight." I recommend Otherwise Engaged as a fun quick read.
You can read an excerpt here.
Content: 
Title: Otherwise Engaged
Author: Amanda Quick
Format:  Hardbound, eBook
Page Nos.: 352
AISN: B00FX7R5QM
Publisher: Putnam
Release Date: April 22, 2014
Available for purchase: Amazon
Reviewer: Jessica
**I received a copy of this book from the publisher but was not required to provide a review and it did not impact my review in any way.
Reaver is an angel with a past of doing what he thought was right, regardless of what his orders have been. In Reaver by Larissa Ione, Reaver finally understands exactly what motivations Harvester had during the events of the almost Apocalypse (events that unfolded in the Lords of Deliverance series) and what her actions have cost her. Now he will do anything to rescue her.
Harvester is one of the Fallen, a once-heroic angel who sacrificed everything, including her wings, to work as an undercover agent in Hell. Now that her cover has been blown, Harvester fully expects to spend an eternity being tortured in Hell. So she is shocked when Reaver shows up to save her, but will they be able to escape Hell and their feelings for each other.
Reaver is technically the tenth book in the Demonica/Lords of Deliverance series and while Ione does cover a lot of the back history of Reaver and Harvester, I highly recommend you read the Lords of Deliverance series (Eternal Rider, Immortal Rider, Lethal Rider and Rogue Rider) before reading Reaver just so you have a better understanding of who everyone is and why Reaver is willing to do what he does to save Harvester. I am a late comer to Larissa Ione's novels, I was aware of them but just hadn't picked one up so I actually started reading the series with the Lords of Deliverance novels and then went back and read the previous  Demonica novels. Ione's world building is complex and fantastic but she is definitely darker than most of the authors I usually read. Be aware that her novels usually have some kind of torture in them, rape (not super descriptive but it is there) and have language including the use of the "F" word. But her characters are complex, the heroes and heroines are strong-willed and I struggle to put them down. I gave Reaver a three star rating because while I enjoyed it I don't know that I will ever reread it, not like I will the Lords of Deliverance series (I loved the bringers of the Apocalypse stories). 

You can read an excerpt here.
Demonica/Lords of Deliverance Reading Order:
Eternity Embraced (novella)
Content: 
Title: Reaver
Author: Larissa Ione
Format: Paperback, eBook
Page Nos.: 401
AISN: B00CO7FNXQ
Publisher: Grand Central Publishing
Release Date: December 2013
Available for purchase: Amazon
Reviewer: Jessica
**I received a copy of this book from the publisher via NetGalley but was not required to provide a review and it did not impact my review in any way.
Emmet Dennison is an Archivist, one of a few members of an order charged with collecting the memories of the dead and storing them for future use. After the events in Gilded Hearts (read my review here), Quicksilver Soul by Christine D'Abo, Emmet is still helping to deal with the fall out of Jack Ripper's murdering rampage on the streets of New London. With the machinery that runs the Archivist having problems the guild has decided to bring in Nicola Tesla to make some major repairs and modifications. Emmet finds himself in the unlikely role of babysitter/bodyguard to the unique Nicola.
Nicola Tesla has traveled from Canada to New London to repair the necessary machinery for the Archivists but when a man from her past shows up in New London, will Nicola be able to use her skills keep both her and Emmet alive or will the machinations of an evil genius destroy more than just their lives?
I admit I struggled to get into Quicksilver Soul, the beginning felt a bit draggy and there was quite a bit the author had to do to set up the characters for the story to start moving along but once we finally met Emmet and Nicola (well, really Nicola) then the story flew by. I really liked Nicola, a woman living in a male dominated world is hard enough but what I really liked about her was that she had found her own happiness without the need for a man but was perfectly willing to allow the opportunity for a man to be in that world and happiness. None of the whining about how allowing herself to love someone would be horrible that I sometimes see in historical novels with strong heroines. Emmet was an okay character, I got to know him in Gilded Hearts and felt bad for him there (he didn't get the girl in the end) so it was nice to see him get his own love story. I have to admit, I am still waiting for  David's story. The surprising thing for me in Quicksilver Soul was how much I grew to like Keegan and feel for him (I am not going to say too much because I don't want to give the story away). Quicksilver Soul is a stand alone novel but I do recommend that you read Gilded Hearts first so you understand better what Emmet has already gone through and the relationship between Piper and Sam. Quicksilver Soul is an entertaining steampunk novel and I plan on reading any future Shadow Guild novels.  Be aware there is some use of the "f" word.
You can read an excerpt here.
Shadow Guild Reading Order:
Content: 
Title: Quicksilver Soul
Author: Christine D'Abo
Format: Paperback, eBook
Page Nos.: 400
AISN: B00DTUHMBS
Publisher: Forever Yours (Grand Central)
Release Date: April 1, 2014
Available for purchase: Amazon
Reviewer: Jessica
**I received a copy of this book from the publisher via NetGalley but was not required to provide a review and it did not impact my review in any way.
Novel Reaction is excited to welcome author Christine D'Abo as part of her blog tour for Quicksilver Soul, the second book in her The Shadow Guild series. Let's get to know a little more about Christine first,
Multipublished author Christine d'Abo loves exploring the human condition through a romantic lens. She takes her characters on fantastical journeys that change their hearts and expand their minds. A self-professed sci-fi junkie, Christine can often be found chatting about her favorite shows and movies. When she's not writing, she can be found chasing after her children, dogs or husband. Christine is published with Carina Press, Ellora's Cave, Samhain Publishing, Cleis Press and Berkley. Please visit her at her blog and come chat with her on Twitter @Christine_dAbo.
Christine was kind enough to answer some questions (even I have to admit they are a little random but this what happens when I write interview questions late at night after a day spent wrestling with my six month old):
Novel Reaction: What made you decide to make Nicola Tesla female?
Christine: With the creation of this series, I wanted to pull my characters from people in our history, but I wanted to give them a twist of my own. I created my own mythology with Jack the Ripper in book one, GILDED HEARTS, and wanted to do something similar with QUICKSILVER SOUL. I've always loved the history and rivalry between Tesla and Edison. I thought it would be fun to incorporate that into one of my stories. I had my hero already and wanted to pair him up with a heroine who was both independent and smart. Turning Tesla into a woman became the next logical step.
Novel Reaction: If you could have a super power what would it be?
Christine: I'm terrified of heights, so no flying or super jumping for me. If anything, I'd want to be able to be super-fast, like the Flash! Running around to get all my errands done while making lunches for the kids and writing 10k a day…yeah, being super-fast would be amazing. And I'd love to be able to run a marathon, so that would also help.
Novel Reaction: Favorite or least favorite books-to-movie?
Chrinstine: Guh there are so many!! I'm a sucker for a good period piece and even better if it's based on a book that I love. Pride and Prejudice (the Colin Firth version), Emma (the A&E version), Jane Eyre (the A&E version) are all re-watches for me. I have to say one that I came too late in the game was North & South by Elizabeth Gaskell. I have to admit to seeing the miniseries before I read the book. The book is great, the miniseries has Richard Armitage. He's pouty and broody and that smile. Yeah, I'm a HUGE fan of that adaptation.
____________________________
Thanks Christine for answering my questions. I was also late in the game to North and South, which was great! (If you haven't seen it yet I highly recommend it!) 
The Shadow Guild Reading Order:
Gilded Hearts (read my review here)
Quicksilver Soul (read my review here)
Nicola Tesla has never needed a man to complete her life. A gifted engineer, she has always had her experiments to keep her company-or she did, before her vile boss stole them. Now she's working at the Archives in New London, where the memories of the dead are stored. But it isn't long before Nicola discovers she's being watched . . . by a most intriguing, sinfully sexy man.

Archivist Emmet Dennison should be busy extracting memories from the dead. Instead he's been asked to keep an eye on the brazen, strikingly beautiful Nicola Tesla. Soon Emmet and Nicola are shaken by an attraction neither of them wants. Yet when a nefarious man takes them hostage, Nicola and Emmet will need to rely on their attraction, and the growing bond between them, to stop a madman hellbent on destroying New London forever