Musings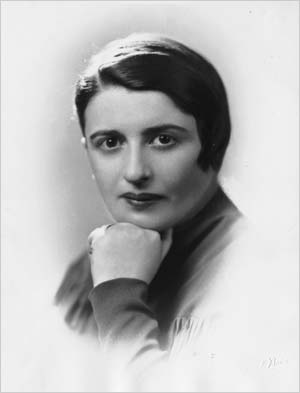 This week marks the 110th anniversary of Ayn Rand's birth (1905-1982). While I am not a huge fan of the dystopian genre (yes I have read The Hunger Games and Divergent but I just didn't love them), Ayn Rand's Anthem had a HUGE impact on me in high school. For those of you unfamiliar with the term dystopian Wikipedia describes it as:
A dystopia (from the Greek δυσ- and τόπος, alternatively, cacotopia,[1] kakotopia, or anti-utopia) is a community or society that is in some important way undesirable or frightening. It is literally translated as "not-good place", an antonym of utopia. Such societies appear in many artistic works, particularly in stories set in a future. Dystopias are often characterized by dehumanization,[2] totalitarian governments, environmental disaster,[3] or other characteristics associated with a cataclysmic decline in society. Dystopian societies appear in many sub-genres of fiction and are often used to draw attention to real-world issues regarding society, environment, politics, economics, religion, psychology, ethics, science, and/or technology, which if unaddressed could potentially lead to such a dystopia-like condition.
Anthem was an assigned reading for one of my English classes (I don't remember which one) and I was blown away with the realization of how powerful language could be upon a society. When you take away a person's ability to learn, to innovate, and to think in terms outside of a collective society you take away who they are and what makes them human. I'm sure I read novels with this concept before reading Anthem but for some reason this concept really hit home that time. Anthem is one of those books I usually read at least once a year because it is just that fabulous. For those of you haven't had the pleasure of reading this thought provoking book I highly recommend you do. It isn't very long (definitely not the volume that Atlas Shrugged is) and it is in the public domain which means you can legally download and read it for free here.
It's hard to believe that 202 years ago Pride and Prejudice by Jane Austen was first published. I wonder if Jane had any idea, as she sat writing out her manuscript with ink and quill stewing over the exact words Elizabeth and Darcy would say to each other, that over two hundred years later fans would still be enjoying the trials and tribulations of the Bennett household?!
The first publication in the US happened in 1832. Since its original publication, Pride and Prejudice has never been out of print. I know that I personally own five different copies of this fabulous novel (I know, I know, a little excessive but one is in a hardbound complete works of Jane Austen, one is the marked up copy I used in college, one is a pretty small bound edition that is just fun to hold and read, one is the hardbound single edition my husband brought with him to the marriage that matches his other hardbound classic novels, and of course I have it in ebook). Bravo Miss Austen! Bravo! I know that I will be celebrating this momentous occasion by watching one of the great film editions (okay, any excuse to rewatch one of my favorite shows) but the hard question, as always, is which one to watch, BBC miniseries or Kiera Knightly version?!
Ask just about any romance author which author had the greatest impact on them and their writing and they will almost always say Georgette Heyer. Credited with creating the Regency Period genre, Heyer was an amazingly prolific writer who published her first novel, The Black Moth, at the age of 17 and it has never been out of print since (info from Georgette Heyer Fan site found here). There have been numerous essays, articles, fan gushings, and books written about Heyer, including this latest biography that I am itching to read (Georgette Heyer by Jennifer Kloester). It is not just that Heyer creating fun characters with dashing adventures, it is truly her attention to detail that has helped her capture the hearts and minds of readers for decades.
My mother first introduced me to the wonderful writings of Heyer when I was a teenager. Not only are Heyer's novels filled with adventure, spunk, sass, and love, they are also clean so no graphic sex scenes. But Heyer's writing is so great the sex scenes aren't needed. Years later (I'm not going to share how many years since I read my first copy but know that it is more than a few) my print copies are literally worn out, bindings broken, pages falling out, all because I (and my sisters) have reread them so many times. While I do have almost her entire collection in ebook format now, I find that I just can't give away my well-loved print copies.
Now I can't say I love all of her historical novels (not a huge fan of The Convenient Wife) but I do love a number of them. It has been years since I have read some of them so I thought, what better way to kick off a new year on Novel Reaction than by reading a Georgette Heyer novel each month?! For those of you old fans, it is a good excuse to dust off your copy and enjoy a reread. For those of you new to Georgette Heyer, you are in for a treat! The first couple of novels I have chosen but as the year progresses I will post some polls and see what everyone is interested in reading. For this month (and I realize I am late getting this posting up and the month is already more than half over) I thought we would start of reading Heyer's "series" beginning with These Old Shades.
Set in the Georgian period, about 20 years before the Regency, These Old Shades is considered to be the book that launched Heyer's career. It features two of Heyer's most memorable characters: Justin Alastair, the Duke of Avon, and Leonie, whom he rescues from a life of ignomy and comes to love and marry.

The Duke is known for his coldness of manner, his remarkable omniscience, and his debauched lifestyle. Late one evening, he is accosted by a young person dressed in ragged boy's clothing running away from a brutal rustic guardian. The Duke buys "Leon" and makes the child his page. "Leon" is in fact Leonie, and she serves the Duke with deep devotion. When he uncovers the true story of her birth, he wreaks an unforgettable revenge on her sinister father in a chilling scene of public humiliation.
Oh no! Apparently Novel Reaction was hacked on January 5th. This is what I get for not posting regularly! I am sorry if it affected anyone and I have taken measures to make sure it doesn't happen again.