Jessica
As you can imagine from the title, Jane Slayre by Charlotte Bronte and Sherri Browning Erwin is a retelling of the beloved classic Jane Eyre only with paranormal creatures added. Is this humorous retelling Jane is the daughter of vampire slayers being raised (after her parents are killed by vampires) by her vampire aunt and three vampire children. I have to admit the scene where her cousin John attacks her takes on a whole new level of scary when you add in the fact he could easily drain her blood.
I enjoyed that Erwin kept the original story line for the most part, light gothic elements and truly a story about Jane coming of age and staying true to who she was. The one place, interestingly enough, where I felt like Erwin deviated from the original story was how there was some discussion about souls or minds being linked across distance in the original Jane Eyre. For example there were the twins who were part of the house party at Mr. Rochester's that the doctor was there asking them questions, truly believing that souls could communicate across distance. So this one paranormal element that was in the original story, was left out in the new paranormal version of the story. I just that it was amusing that this was where Erwin deviated from the original, other than the one moment that Rochester calls out for Jane but it felt slightly out of nowhere especially considering all the other paranormal elements.
If you are a fan of Pride and Prejudice and Zombies I think you will be entertained by Jane Slayre. I giggled through quite a bit of it (I mean really, zombies with bits falling of them while they are performing their tasks as servants) and appreciated the additions of the truly gothic elements. If you are expecting a more serious retelling of Jane Eyre you are better off just rereading the original but if you are interested in an entertaining couple of hours then Jane Slayre is a fabulous choice.
You can read an excerpt here.
Rating: 
Content: 
Title: Jane Slayre
Author: Charlotte Bronte and Sherri Browning Erwin
Format: Paperback,  eBook
Page Nos.: 402
AISN: B003E7WJJQ
Publisher: Gallery Books
Release Date: April 2010
Available for purchase: Amazon
Reviewer: Jessica
Buzzfeed recently had a great post about 21 books-to-movies coming out in 2015.  There are many I am excited to see (Seventh Son and The Jungle Book) there are some I definitely won't be seeing (that's right, I'm looking at you Nicholas Sparks' The Longest Ride, if I wanted a main character I like to die then I would just read The Game of Thrones series). And there are several I am intrigued by and may or may not see (Moby Dick never seemed as exciting when I suffered through it in college as In the Heart of the Sea). 
Are there any movies coming out this year that you are super excited for? Besides the obvious Hunger Games and Divergent?!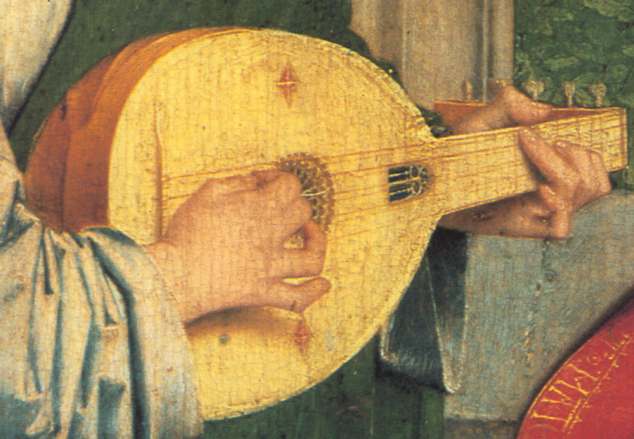 Jennifer McKinnon has had enough, after her apartment in Manhatten gets broken into for the fourth time she is ready to concede that there are no knight in shining armor remaining and maybe, just maybe, a change of scenery will let her figure out what she wants from life. In When I Fall In Love by Lynn Kurland, Jennifer travels to England to spend time with family and roam the hills and castles.  But things get a little too real when Jennifer unexpectedly finds herself in medieval England, about to be burnt as a witch.
Nicholas de Piaget is a Knight without peer, chivalrous and one of the best swordsmen in England (second only to his father and older brother Robin), Nicholas is tired of the parade of women his grandmother has brought all wanting his lands and his title but not wanting him. When he saves the beautiful Jennifer from burning he has his suspicions about where, or more importantly when, she is from. Can he get past his fear of her leaving to see if they can hav e a meaningful connection or will he let his fear ruin his chance at happiness?!
I have to admit this was a reread for me. I love Lynn Kurland's unsugarcoated view of how things really were during the middle ages. Jennifer is great if a little timid for me but it is Nicholas, who we got to know in the previous de Piaget novels that I really love. My biggest issue with When I Fall In Love is it feels like it takes a quarter of the novel before the story really starts moving. It is well worth a read but I kept feeling like smacking Nicholas upside the head to get him to start getting to know Jennifer and move the plot along. While there is some reference to sex in When I Fall In Love, it all happens after the couple are married and it is NOT descriptive which is why I gave it a four heart instead of five.
When I Fall In Love is an interesting cross over of Kurland's de Piaget story line and her MacLeod's story line. Obviously Nicholas is the second son of Rhys de Piaget and Jennifer is the sister of Victoria in Much Ado In the Moonlight.
You can read an excerpt here.
De Piaget Reading Order
The Christmas Cat (novella)
One Enchanted Evening (you can read my review here)
Tapestry (anthology)
The MacLeods Reading Order:
Rating: 
Content: 
Title: When I Fall In Love
Author: Lynn Kurland
Format: Paperback, eBook
Page Nos.: 464
AISN: B001RH5FUA
Publisher: Jove
Release Date: April 2007
Available for purchase: Amazon
Reviewer: Jessica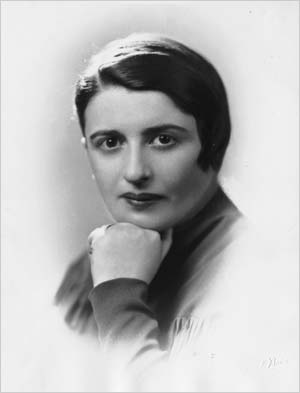 This week marks the 110th anniversary of Ayn Rand's birth (1905-1982). While I am not a huge fan of the dystopian genre (yes I have read The Hunger Games and Divergent but I just didn't love them), Ayn Rand's Anthem had a HUGE impact on me in high school. For those of you unfamiliar with the term dystopian Wikipedia describes it as:
A dystopia (from the Greek δυσ- and τόπος, alternatively, cacotopia,[1] kakotopia, or anti-utopia) is a community or society that is in some important way undesirable or frightening. It is literally translated as "not-good place", an antonym of utopia. Such societies appear in many artistic works, particularly in stories set in a future. Dystopias are often characterized by dehumanization,[2] totalitarian governments, environmental disaster,[3] or other characteristics associated with a cataclysmic decline in society. Dystopian societies appear in many sub-genres of fiction and are often used to draw attention to real-world issues regarding society, environment, politics, economics, religion, psychology, ethics, science, and/or technology, which if unaddressed could potentially lead to such a dystopia-like condition.
Anthem was an assigned reading for one of my English classes (I don't remember which one) and I was blown away with the realization of how powerful language could be upon a society. When you take away a person's ability to learn, to innovate, and to think in terms outside of a collective society you take away who they are and what makes them human. I'm sure I read novels with this concept before reading Anthem but for some reason this concept really hit home that time. Anthem is one of those books I usually read at least once a year because it is just that fabulous. For those of you haven't had the pleasure of reading this thought provoking book I highly recommend you do. It isn't very long (definitely not the volume that Atlas Shrugged is) and it is in the public domain which means you can legally download and read it for free here.